Bull markets unfortunately don't last forever. Bear markets are part of the market cycle that negatively impacts cryptos. We cannot know for sure how long a bear market will last and how severely it will affect the overall market. If we create a strategy by preparing for how to invest in a bear market, we can both reduce our losses and make money even in adverse market conditions.
A bear market is a long process where cryptocurrency prices fall by 20% or more. If the decline continues for more than 2 months, people will say that we have entered a bear market. The more pessimistic the market sentiment, the greater the selling pressure. The reason for the drop in crypto prices can be a market correction, an unexpected disaster (like covid), the financial crisis in the world, or measures taken against high inflation. The bear market is difficult for experienced traders as well as beginners. Only the brave can weather this mighty storm.
What Should I Do in a Bear Market?
Prolonged bear markets can hurt our finances. This market, which can cause more than 90% drop in many cryptos, is like throwing up the economy. Investors have a high-risk appetite in this market. Some investors wait to exit the bear market before starting to invest again. But when the market fully recovers, these investors realize they missed the bus and lag far behind the others. If you have enough money in the bear market, you can enter the market gradually. If you do not have a good financial plan, you can make a loss by making sudden decisions during the volatility in the market.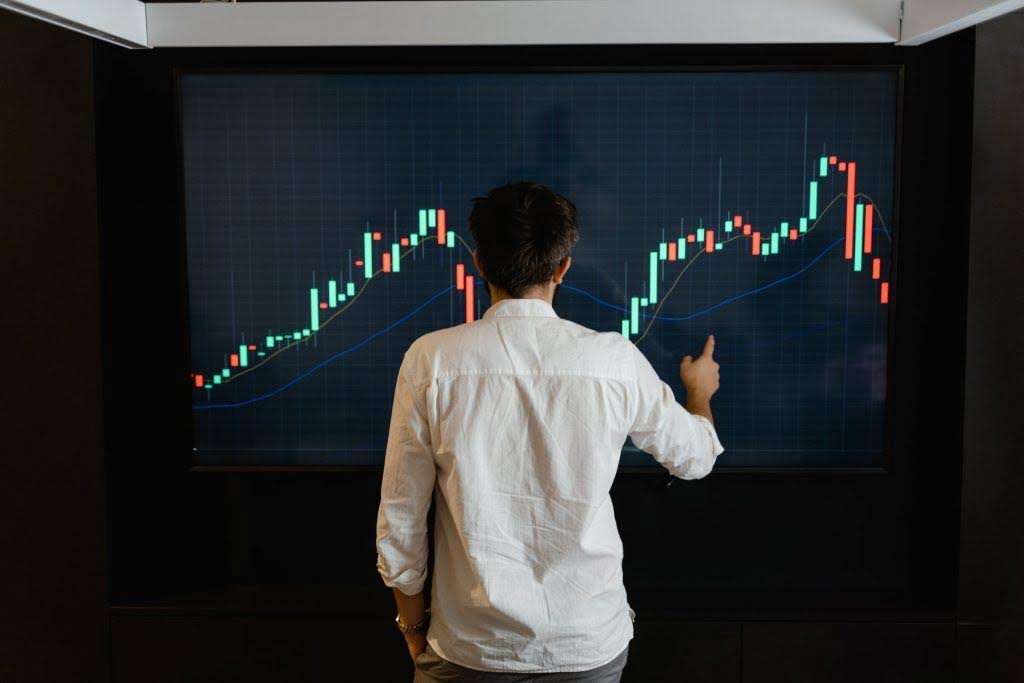 How to Invest in a Bear Market?
Bear markets can be a good opportunity to diversify your portfolio. In addition to buying crypto during this market period, you should also take a look at bonds and stocks. Because bonds are less volatile, they can provide you with a steady flow of cash. If you want to reduce the amount of risk in your portfolio, you can focus on bonds, if you want to provide high returns with more risk, you can focus on cryptocurrencies.
Diversifying the Portfolio
What you need to do in a bear market is to take a long-term approach. Because it is difficult to predict how long the bear market will last, and the cryptos you buy may not yield in a few months. If you take a long-term approach, you can hodl more healthily with the cryptocurrencies you will hold for a longer period of time.
Long Term Investment Strategy
If you have been caught in a bear market with crypto in your wallet, the problem is bigger for you. If you believe in the future success of the crypto you are holding, you should hold it no matter how low the price of that crypto falls. You jeopardize your goals if you liquidate your long-term investments other than your immediate cash needs.
During a bear rally, the price of all cryptos, except stablecoins, will drop. Bear seasons are considered the best time to buy and invest in crypto. What you need to watch out for here is to buy cryptos of really good projects. These markets are a real opportunity to rebalance your portfolio and buy cryptos that you will hold for longer.
Staking & Liquidity Pools
A bear market is a good time for staking or providing liquidity to liquidity pools. These two options are two good ways to earn passive income with crypto. You can use the funds you earn through staking and liquidity mining to re-invest, or you can wait for them to increase in value when the bull market comes. However, be careful not to miss other opportunities by using your entire portfolio for staking. When prices drop, it's a good time to buy the cryptos you've been eyeing before.
Most investors leave the market during a bear market. Market volatility is a bitter reality. Staying inside the bear market is a much better move.
Conclusion
A bear market, like a bull market, does not last forever. You should not rush to sell your cryptos. Hold cryptos longer and wait for a good time to enter the market. Make sure you invest in good cryptos in a bear market.
You may also want to read the article below.
Overview of the 2022 Bear Market - Definition and List of Bearish Patterns