Nearly 60 hours have passed since the collapse of LUNA and UST and attempt to recover the stablecoin are still unsuccessful. It was already known that algorithmic stablecoins pose a number of risks, unfortunately, Terra did not take enough action to mitigate the risks associated with the UST's price constant. One group of investors thinks Terra and Anchor is a ponzi scheme, while another group thinks that the collapse of LUNA and UST was a post-coordinated attack.
Successful analyst Onchain Wizard, who has about 50k followers on Twitter, explained how Terra's buying BTC and holding it in its reserves led to this attack. Onchain Wizard likened this attack to the case where George Soros bet against the Bank of England and won. It's still unclear if Terra, LUNA, and UST can be repaired and restored.
How Did the Attack Occur?
Luna Foundation Guard (LFG) started buying BTC in March. LFG, which aims to become the largest BTC wallet by holding 10 billion dollars of BTC in its vault, has purchased more than 1 billion dollars worth of BTC by March 26.
On the other hand, a liquidity pool called 4pool was created to replace a liquidity pool known as 3pool. This pool consisted of USD Coin (USDC), TerraUSD (UST), Frax (FRAX), and Tether (USDT) stablecoins. The ability to transfer liquidity from 3pool to 4pool facilitated the implementation of the attack plan. The attacker had chosen UST's algorithm peg as the target of market manipulation.

With more than $1 billion in BTC reserves on March 26, LFG purchased another 15,000 BTC between March 27 and April 11 at an average price of $42,000. The attacker also got to work at this time and borrowed 100,000 BTC to start his short position. This means there is an open position of more than 4 billion dollars. The attacker also creates a $1 billion OTC position on the UST. The attacker was then ready to get paid with a BTC short position.
LFG removes 150 million liquidity from 3pool to move liquidity to 4pool. The attacker also pulls the UST liquidity from 3pool. The attackers pulls 350m UST from 3pool and starts the de-pegging process for the UST. This event, which took place on May 8, lowered the price of UST to $0.97. Luna also starts selling BTC to try to maintain the UST price constant.
Luna's selling of BTC puts downward price pressure on Bitcoin. The attacker had created a 1-billion-dollar UST OTC position on Binance and started offloading the remaining 650m dollars from this position. While the attacker was selling UST on Binance, LFG continued to sell BTC. CEXs fueled panic by suspending UST withdrawals and UST was pegged at $0.60. Meanwhile, BTC and LUNA prices continued to fall.
The attacker predicted that LFG would sell BTC to keep UST stable and protect Terra. It was also a good guess that LFG selling BTC would kill the BTC price. This successive chain attack brought the attacker more than $800 million, bringing UST's $1-fixed price down to $0.298 and LUNA's record-breaking price, which reached $119,18 on April 5, to $ 0,42.
At the time of writing, TerraUSD (UST) is trading at $0.68 and Terra (LUNA) at $0.40.
Who's Behind the Attack?
Ran NeuNer, the host of CNBC Crypto Trader, said that the perpetrator of the attack could be American market maker Citadel, a good friend of Do Kwon. Charles Hoskinson, CEO of Input Output Hong Kong and developer of Cardano, also said Citadel could be behind the attack.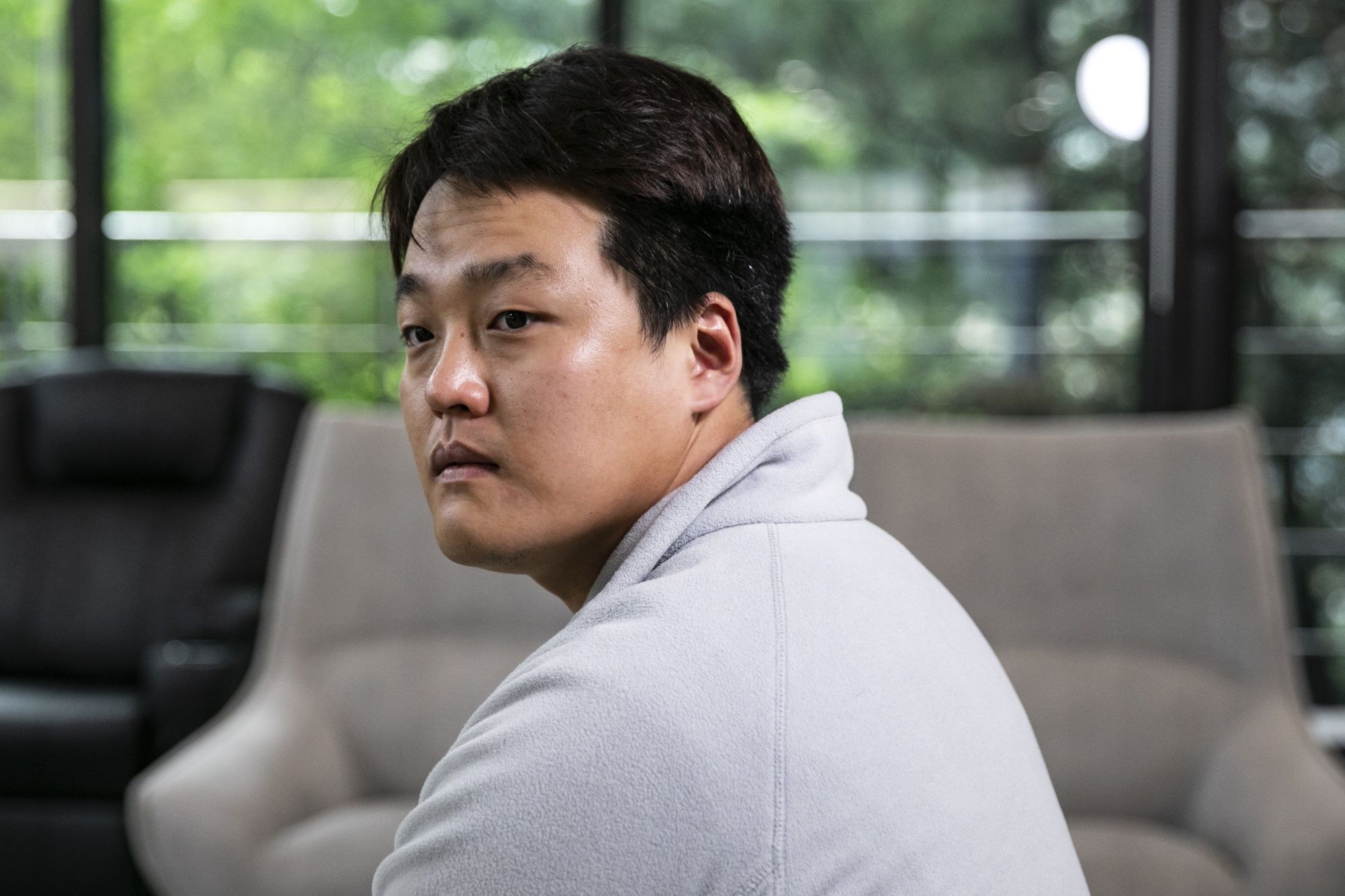 Plans to Rescue Terra and UST
Terra founder Do Kwon retweeted a series of posts on Twitter explaining how Terra's peg stabilization mechanism works. Kwon says that once the UST price constant is secured, all that needs to be done is to absorb the UST supply to prevent the constant from breaking down again. He proposes several remedial measures to help the fastening mechanism absorb the supply. The most important of these measures is to reduce the supply load on the UST by bringing more external capital to the Terra ecosystem.
"The Terra ecosystem is one of the most vibrant ecosystems in the crypto industry, with hundreds of passionate developers hosting top-of-the-range dApps. As long as these builders, including TFL, continue to build, we'll get out of this together," says Kwon. He says that short-term stumbles cannot define what they can achieve, what matters is how they react to these negative situations.
The Anchor Protocol community has submitted a proposal for Terra-Luna swaps that will restore UST's $1 peg by reducing yields and increasing liquidity.
Do Kwon's Not First Failure
It turned out that Do Kwon, the founder of Terraform Labs, is also the founder of the algorithmic stablecoin project, which was developed in 2020 and ended in failure. Basis Cash (BAC), like UST, was a stablecoin that tried to keep its price fixed at $1 through algorithms instead of collateral. BAC was never priced at $1.
The person explaining this fact is Hyungsuk Kang, a former engineer at Terraform Labs. Kang explained that Basis Cash is the project of a team that includes him and Kwon. Kang subsequently left TFL to form Standard Protocol, a platform to rival Terra. Although Basis Cash failed, Kwon thought that this project would be successful once it was developed and its problems fixed. So TerraUSD was an enhanced version of Basis Cash.
As the Coinhunt team, we previously wrote an article about the Terra ecosystem. If you want to read it in detail, you can find it below.
Technical Overview of Terra (LUNA) and the Stablecoin Economy