Metamask is a cryptocurrency wallet that was released in 2016 and uses Ethereum blockchain infrastructure. It is called a hot wallet because you have the option to access and trade crypto assets whenever you want. It can be used with both a web browser plug-in and a mobile application. It was developed by ConsenSys Software Inc. which is working specifically on the Ethereum blockchain.
Metamask Download and Installation
If you want to use the metamask on your computer, you can download it to your web browser. Go to the official website and click the download option. (Many browsers such as Google Chrome, Edge, Brave, Firefox, etc. support Metamask. There are metamask installation videos for Yandex and Opera in internet searches. However, it is not included in the supported browsers section of the Metamask official site)
After the download is complete, if you click on "Get Started", you will see the following screen. In this section, you will see two options.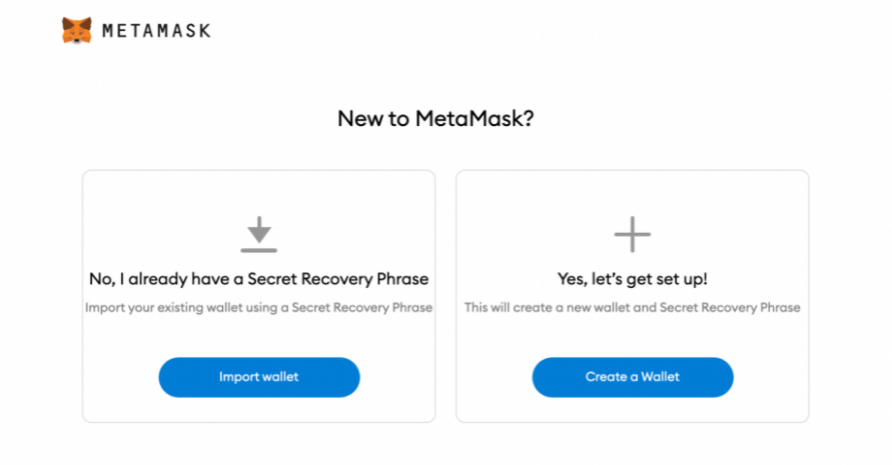 Create a Wallet ( Yes, let's get set up!): You can create a new wallet in this section. When you click on the Create a wallet option, you will see a text that you need to read (Disclaimer). If you approve and accept this text; you will need to create a new password. After creating the password, the system will give you a 12-word Backup Phrase. It will ask you to save these words and log in again. You need to enter these 12 words in the correct order. Then your wallet will be activated.
It is recommended to keep your wallet password secure by writing it down on a piece of paper. Digitally stored passwords can be hacked by hackers and you can lose all your funds.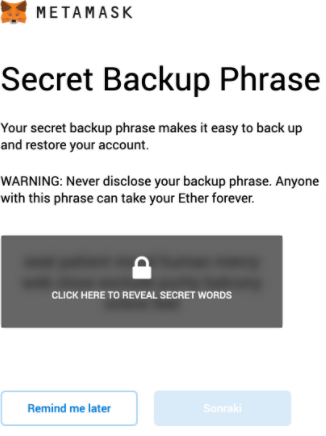 Import Wallet (No, I already have a Secret Recovery Phrase) : This section allows you to use the wallet you created before on your new computer or phone. For this use, you will be asked for the "Secret Recovery Phrase" that you recorded earlier.
''Metamask is one of the most used hot wallets in the cryptocurrency markets. Stay tuned to our site for such informative articles.''