Aurory is a role-playing game (RPG) project on the Solana blockchain. In development for several months, probably one of the most promising projects on Solana for 2022.
Starting with the huge success of the NFT collection of 10 000 Aurorians, the team has launched $AURY token which has now 120 million market cap.
The game will be a play-to-earn desktop game where players are invited to explore a rich and diverse universe. Travel across the world of Antik and Cryptos, two different areas and biomes, where you will meet a vast array of NPCs and Nefties. These magical creatures, which can be caught or traded, will accompany you through a variety of engaging game modes in this compelling JRPG.


The AURORIANS (Pre-game launch generative NFT Avatars)
On 31st August 2021, 10,000 generative NFT avatars were minted on the Solana Blockchain in the early days of the project. Each of these NFTs, called Aurorians, were composed of random traits that made each avatar unique.
Holders of an Aurorian NFT will be able to use it in the game as the visual identity of his character. They will also be able to gain early access of different game mode before they are made public.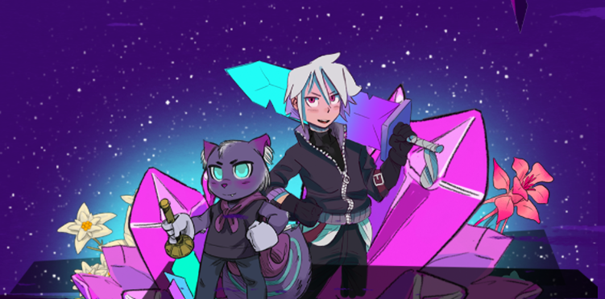 AURY token
The AURY token will allow you to enjoy a better player experience. AURY can be used to:
• Buy and sell NFT creatures, items, cosmetics and cards
• Reward players for advancing in the solo PvE mode
• Reward players for winning battles
• Pay out staking rewards from the treasury for players to earn passive returns
• Enter the battle Arena via staking protocols
• Integrate the virtual economy with real-world economies via centralized or decentralized exchanges
A percentage of marketplace fees will fund the Aurory Treasury for continued game development. Deflationary measures for removing AURY (burned or otherwise) are still being developed.

AURY offers stacking pool which have several advantages:
• Staking AURY tokens allows you to generate yield from the treasury and win AURY tokens.
• Eligible for NFTs drops that will be usable in game.
• Access to multiplayer modes after staking a minimum account

You can find these pools on their official website https://app.aurory.io/staking
AURORY the game
PVE - Play against the environment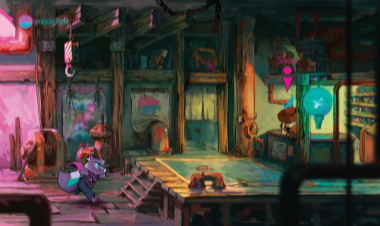 The game will propose a story mode where you will follow the Hélios quest. You will have to interact with non-player character and fight against creatures. By following this plot, you will be able to earn NFTs of the creatures you defeat that will be usable in the multiplayer game mode.
PVP – Multiplayer game mode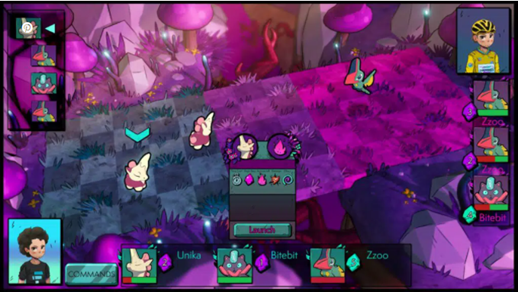 The battle system consists in a fight between 2 teams of 3 Nefties which are creatures from the game. Your 3 Nefties will compete against your opponent's team in a turn-based tactical RPG-style battle.
Other multiplayer game modes are planned as tournament and championships like the annual Aurory Championship Tour. You will be able to win cash prize, rare items and even imprint your own design on future Nefties.
These game modes are free to play and play to earn, they will constantly evolve, the team will continue to work on it and add content to the game.
The team is highly supported by the ecosystem as we can see in their investors.

Sources:
Keep in touch with this project https://twitter.com/auroryproject